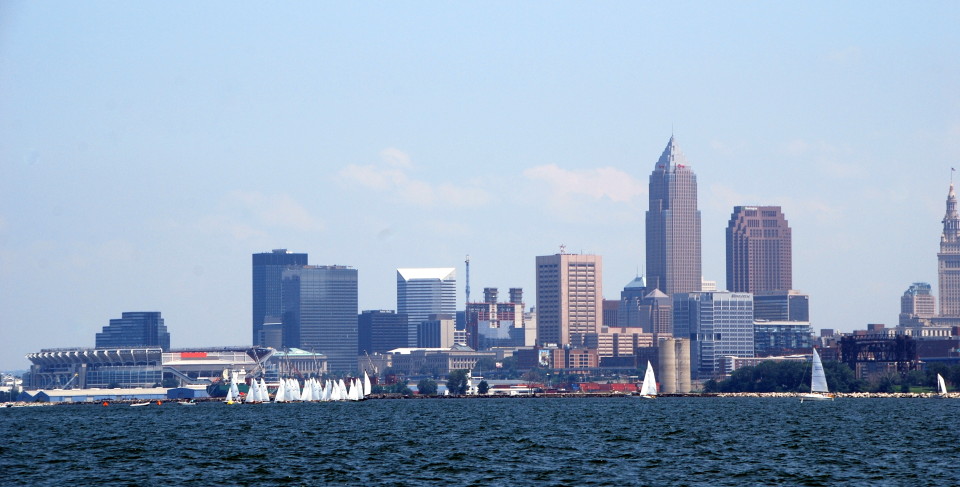 "High-stakes" issues Paynter Communications has helped clients address:
Helped a county-owned health system manage communications after a high-level executive's criminal activity was uncovered. Eventually, two executives faced criminal charges for illegally accepting gifts in exchange for construction contracts. Throughout this time, the System faced significant financial challenges and intense media scrutiny. The investigation was part of a broader federal investigation into county corruption and so remained in the media for three years, ending with one executive's guilty plea and a conviction of the other.
Provided communications consulting to help a local not-for-profit and an out-of-state for-profit health system complete a complicated joint venture bringing together two facilities from adjoining communities. We worked closely with the legal team, public affairs consultants and a marketing firm to: obtain approval from the Ohio Secretary of State and gain support from local elected officials in both communities; retain employees through the complex negotiations and then merge the two staffs once the venture was completed; and help patients navigate the complexities of new service providers and locations. Our work included extensive outreach to local media, and we eventually obtained editorial support from both local newspapers.
Assisted a small electrical contractor with communications after the county prosecutor launched an investigation into its contracts with public school districts. The tactics were dramatic: sheriffs' deputies seized the company's computers and records, and a grand jury indicted the company and CEO on 105 criminal counts including money laundering, theft and tampering with records. Throughout, the company maintained its innocence and, after almost three years, all charges were dropped.
Developed communications for a Catholic high school through two separate criminal investigations – one in which an employee was charged with (and later pleaded guilty to) stealing $500,000, and the other when a teacher was accused of (and later pleaded guilty to) criminal charges related to a sexual relationship with a former student. Despite these challenges and the tough economy, enrollment held and donations to the school increased. (We have helped numerous other schools and social service organizations whose employees have been accused of sexual misconduct with minors.)
Led a company's response when its CEO was arrested suddenly on charges of possessing child pornography. Not only was there significant media interest, but his arrest came as a complete surprise to the rest of the management team. They were left scrambling to reassure employees, customers and other critical stakeholders that the company would survive the crisis.
Counseled one of the region's oldest and most respected providers of home health care and hospice services when it was discovered that one of its hospice nurses was stealing narcotics meant for patients. The nurse in question was charged by prosecutors and the case went to trial. Working with legal counsel and management, we crafted ongoing communications for board members, employees, patients and their families, and families of former patients, as well as donors, other funding sources, referral sources and the media. Messages focused on what the organization did to cooperate with investigators and the steps it took to tighten procedures and policies so patients would be better protected in the future. (Midway through the trial, the suspect entered a guilty plea and media interest was averted.)
Helped a local company survive a high-profile product recall. With another firm, we assisted a company that distributed peanut butter manufactured by Peanut Corporation of America and, in 2009, was the first company publicly linked to a nationwide – and deadly – salmonella outbreak, drawing significant national media attention. They immediately issued a recall and adopted a proactive communication strategy that, in the long run, protected the company's reputation with customers. The project was recognized as "Best in Show" at the Greater Cleveland Chapter Public Relations Society of America's Cleveland Rocks Awards ceremony.
Provided communications support when investors filed a class-action lawsuit against a company that administers self-directed IRAs. The litigants claimed the company should have warned them about fraudulent investments, even though signed agreements clarified their role as custodians with no responsibility for analyzing investment opportunities. Working with an industry trade group, we helped the company educate reporters from several national publications, including the Wall Street Journal, about the limited role of custodial administrators in self-directed retirement accounts.
Worked with several partners from a locally owned accounting firm who fought a legal battle against a national firm that was aggressively soliciting its clients. The accounting practice had sold part of its practice with the intention of maintaining control of specialized auditing work; however, the larger firm later bought a competitor with the same specialization. The smaller firm won the lawsuit but struggled to explain very complex legal issues to employees, clients and the media. Our communications strategy helped them not only survive but prosper.
Helped a hospital system communicate with employees and the media as it tried to re-open its bargaining-unit contracts and negotiate concessions in response to the 2008 recession. While the negotiations were underway, the system tightened its budgets and eventually reduced its workforce. We helped management communicate with employees and other critical audiences, including the media, throughout this process.
Other situations handled by Paynter Communications:
Helped a taxpayer-supported public agency communicate when an employee filed a lawsuit claiming he was discriminated against because of his military service.
Developed a communication strategy for a company embroiled in a patent-infringement lawsuit over an iPad "app" that mimicked its communication devices for individuals with developmental disabilities.
Helped a company communicate plant closings and the loss of union jobs that were transferred to a facility in Mexico.
Assisted a hospital system when its recently appointed CEO resigned suddenly after his hiring was announced and celebrated.
Developed the communications strategy for a major energy company entering contract negotiations with the United Mine Workers.
Provided support to one of Northeast Ohio's leading healthcare systems after the board decided to terminate the employment of its CEO.
Assisted numerous companies through workforce reductions and labor disputes.
Built support for the merger of two private schools, opposed by many parents and alumnae who favored single-sex education.
"I am so impressed by your expertise and firm. I cannot thank you enough for all of your valuable service throughout our ordeal. I have learned so much from you that I now watch the news/soundbites with a whole new perspective. You are a great teacher in the art of media relations and I'd recommend your team to anyone."